A few weeks ago, we polled First Stage Investor members about a journey to the moon, national debt anxiety, password management and reasons for crypto ownership. Here's what we learned…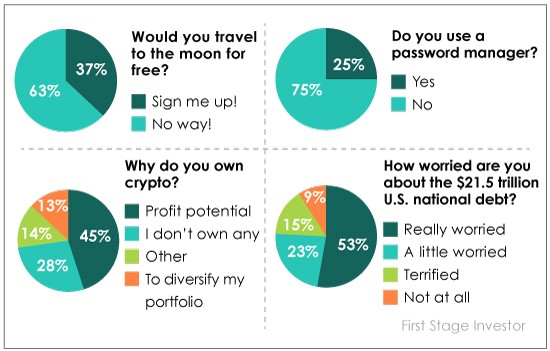 We're a little surprised so many of you would turn down a free trip to the moon… but hey, we've all got our priorities.
This week, we're asking about 5G technology, Canadian recreational marijuana, environmental protection and more!
Click the image below to take this week's poll.