A few weeks ago, we asked First Stage Investor members about Amazon Prime Day and the value of cryptocurrencies. Here's what we learned…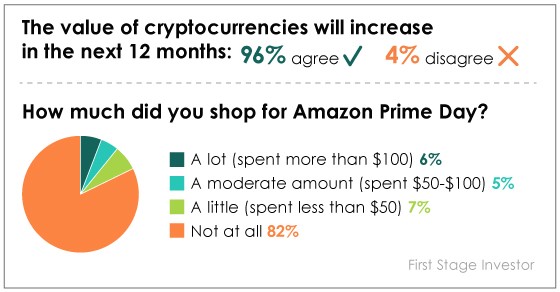 This week, we're trying to figure out how members feel about Trump's tariffs, bitcoin futures and more.
Get Early Investing into your inbox
Become a smarter investor in startups, crypto and cannabis by subscribing to our FREE newsletter filled with market research, trends and expert analysis.
Click the image below to take this week's poll.