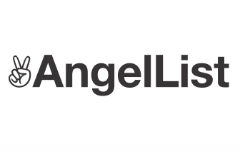 Founded: 2010
Country: United States
Non-Accredited Investors: No
Business Selective: Yes
Investor Selective: Yes
Notable Alumni: BranchOut, DuckDuckGo
URL: https://angel.co/
In January of 2010, MIT graduate Babak Nivi and Dartmouth alum Naval Ravikant, both entrepreneurs in the San Francisco area, launched what they describe as "a platform for startups to meet investors and recruit." AngelList has made itself quite a name in the crowdfunding/startup accelerator world in its first three years of life, helping its clients (which number over 1500) raise millions. The website has nurtured startups that have gone on to raise $1.6 billion dollars in a single campaign.
The stats on AngelList are exciting, and Nivi and Ravikant seem to know it. Their site's front page proudly displays the total amount raised this month ($12,032,507) and the number of meetings arranged this month between startups and employees (9,058). By the time you're reading this profile, those numbers will almost certainly be quite out of date. The founders' other website, entrepreneurship blog Venture Hacks, frequently celebrates AngelList's accomplishments, such as the 8 major acquisitions the portal made happen in its first 18 months.
The acclaimed crowdfunding portal has been building a promising investment section, receiving a green light from the SEC to launch an equity crowdfunding portal earlier this year. At present, businesses who wish to open themselves up to ECF on AngelList must have received $100K in seed funding from a top tier investor, and be incorporated in Delaware. Also, all investors must be accredited, as is required by current U.S. law.  Pending the implementation of the JOBS Act, it is likely the pragmatic portal will become accessible to a wider variety of startups and investors.