Welcome to the Pre-IPO Premier Fund. This guide will have everything you need to sign up for and invest in the fund.
Before we get to the step-by-step directions, let's go back to why investing in this fund is so critically important to your financial future.
The Longer a Company Grows, the Longer It Stays Private
 Thanks to venture capital firms writing big checks, companies are staying private longer and longer. More importantly, they're staying private through their GROWTH stage. That means venture capitalists and angel investors are the only ones profiting from the most important phase for investors. It doesn't have to be this way…
Thanks to new changes in investment law, it's easier than ever to access shares of late-stage startups. Unlike early-stage startups, mature startups generally have established track records for growth and monetization.
This established record comes at a price – more expensive shares. But it's less risky than investing in the seed stage where you have less data to operate on. And because many of these companies are still growing, your potential returns are quite high too.
Shorter Time Horizons
Through the Pre-IPO Premier Fund, you'll have the opportunity to invest in a basket of 12 to 14 startups. And unlike seed or early-stage investments that can take seven to 10 years to see profits, late-stage investments expect to go public in three to five years (and sometimes less than that).
Another big plus: That basket of companies we mentioned… this recommendation isn't for a single startup company.
You'll be investing in extremely well-run and efficient startups with well-known brands and getting in at prices that may be at a significant discount to the IPO price.
The last time we offered our members access to a fund like this, they ended up with exposure to companies like…
Instacart… now worth $7.6 billion
Dropbox… now worth $9.1 billion
DocuSign… now worth $9.5 billion
Pinterest… now worth $11 billion
Lyft… now worth $20.4 billion
Spotify… now worth $26 billion.
Now, these kinds of fund vehicles don't grow on trees. They're very hard to find. That's why the minimum investment for this fund is $10,000.
And in order to invest, you MUST be an accredited investor…
That means you have to have an annual income exceeding $200,000 – or $300,000 in joint income – in the past two years or a net worth of at least $1 million, excluding your main residence.
Now, there's one last thing to know before you invest in the Pre-IPO Premier Fund.
This basket of startups you will be investing in will be filled and managed by MicroVentures.
MicroVentures is one of the best in the business at doing this. And for being a Pre-IPO Profits member, you'll receive a 20% discount on its fund management fees.
So how does MicroVentures get you shares of companies that are going to IPO in the near future?
(Remember, these late-stage companies have already been through several rounds of funding. If you asked your broker to get you their shares, they would say it's impossible. They've all been sold, with the shares held in a handful of lucky portfolios.)
Usually, you'd have to wait (along with tens of thousands of other investors) for the startup to launch an IPO before you could invest.
But MicroVentures found a way that leaves the door slightly ajar to the possibility of grabbing these rare and precious shares.
The Patience of Employees Has Limits
It lies with startup employees and the shares they've been granted.
Some companies tell employees they can't sell their shares… a questionable move. Sitting on a million dollars' worth of shares you can't touch can be frustrating (to put it mildly).
For just this reason, other startups either don't impose such restrictions or tell their employees they can sell a portion of their shares.
That's where MicroVentures comes in. It swoops in and buys these shares. It's not easy. You have to be plugged in, know where to look and have an unimpeachable reputation (so employees will sell to you).
Some shares also come from early investors.
But not everybody has that kind of access.
MicroVentures does, however, thanks to its deeply connected leadership.
MicroVentures founder and CEO, Bill Clark, helped manage a billion-dollar portfolio of small business accounts as his company's credit risk manager.
And he's helped turn his extensive network of contacts in the startup community into some "gold mine" investments made by MicroVentures. You've seen the other companies MicroVentures got our members into. Now consider Facebook, which MicroVentures helped its members get into.
They bought shares of pre-IPO Facebook in 2011. The average price they paid was $35 a share. The share price today is $204.27. That's a gain of 484%.
We've gotten to know the MicroVentures team while setting up our exclusive fund. These guys know what they're doing. They get the best late-stage startups at the best prices of anybody around.
You can't ask for more than that.
Now, we can't tell you which companies will be in your basket. For all sorts of pesky legal reasons, it can't tell us who it's targeting. But we believe in MicroVenture's track record. You've seen the companies it managed to get previous members into. And you've seen some of the other great investments it's made.
These guys know what they're doing.
And if you're still thinking about signing up, remember, there are only 250 spots available in the Pre-IPO Premier Fund. So make sure you act before it's too late.
How to Invest

Investing in the Pre-IPO Premier Fund is actually pretty easy. First, visit MicroVentures and click on the "Invest" button.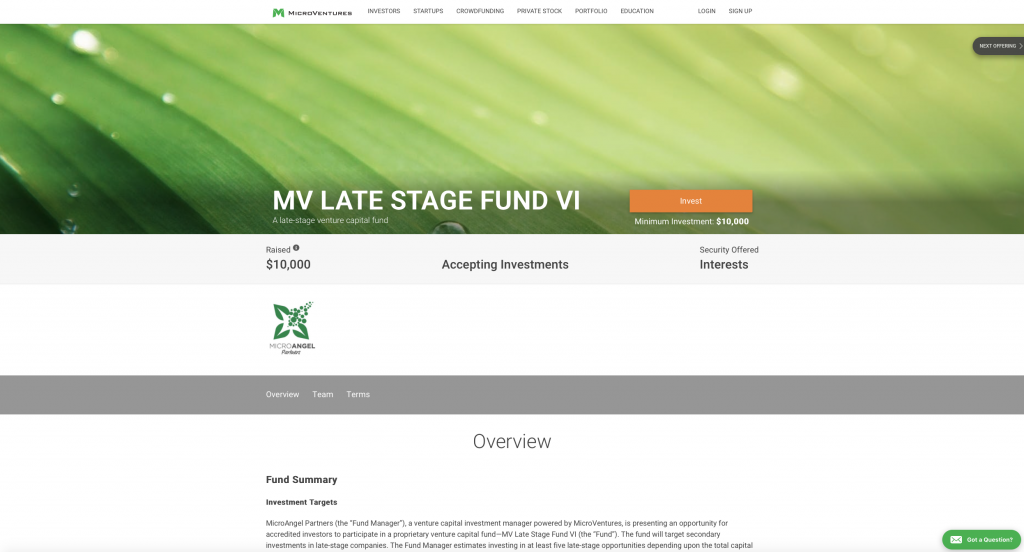 From there, you'll have to sign up for an account. You can sign up using Google, Facebook or your own unique email address.
Next, you'll have to fill in some information about yourself. Remember, you have to be an accredited investor to take advantage of the Pre-IPO Premier Fund. So make sure you check that box.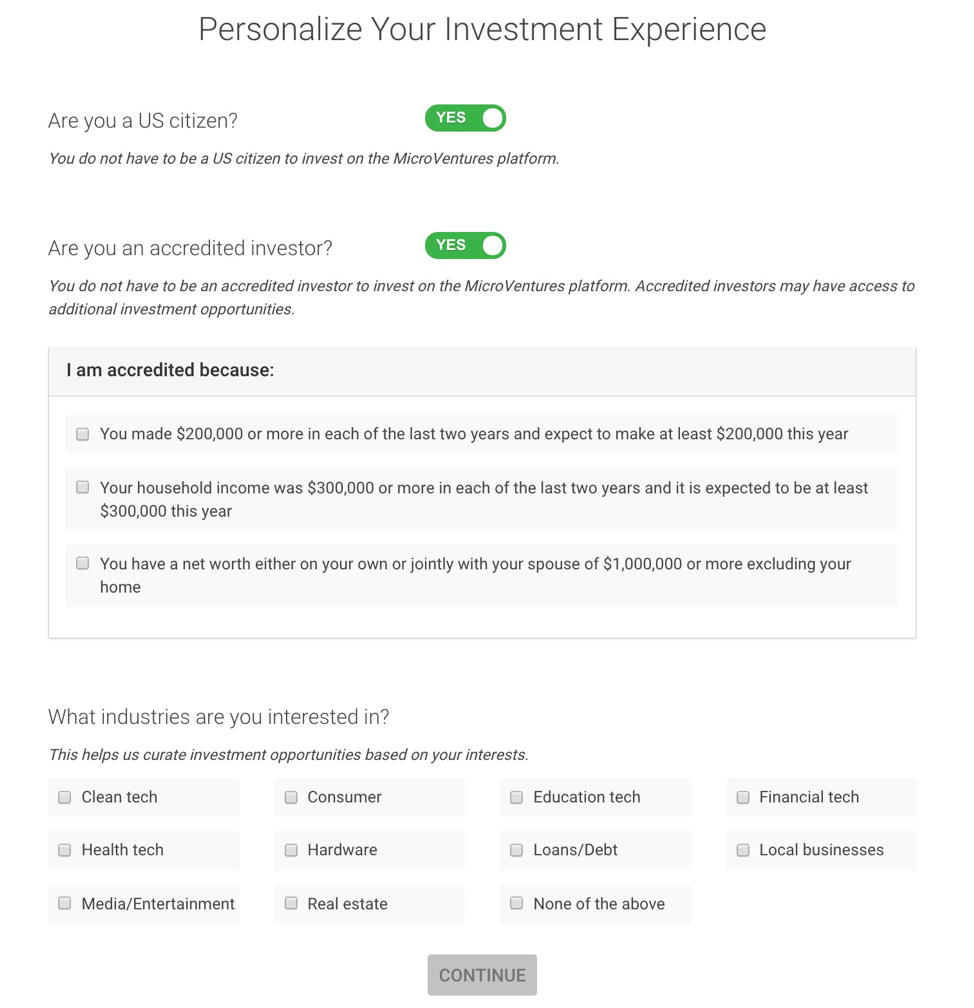 Now come the personal questions. Remember, it needs to ask all sorts of questions to verify who you are and ensure you can make investments on the MicroVentures platform.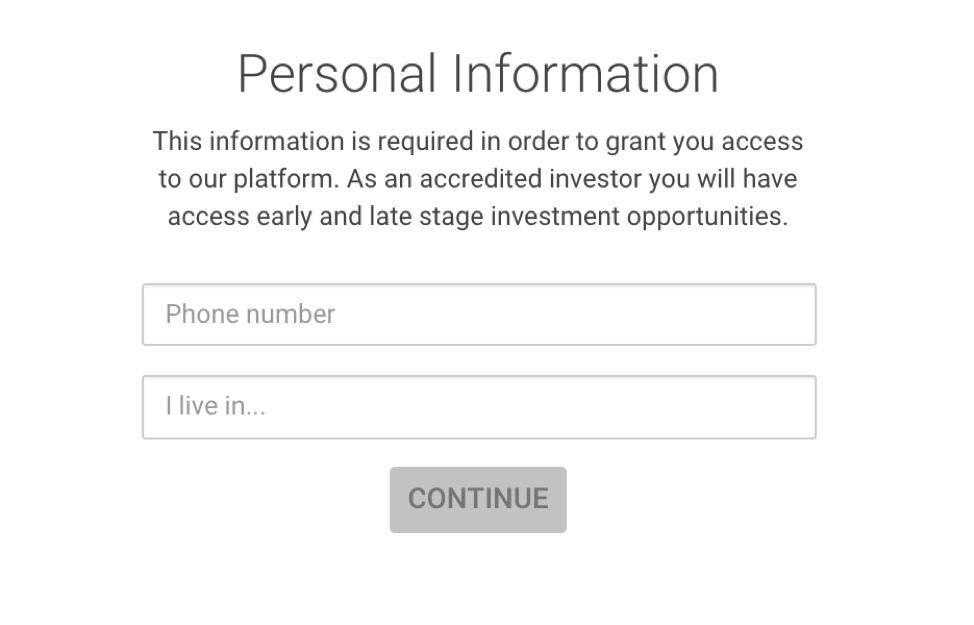 At this point, you should have a MicroVentures account. Yeah!

Now you have to give up more personal information. Just remember that this type of information is required by law in order for you to invest.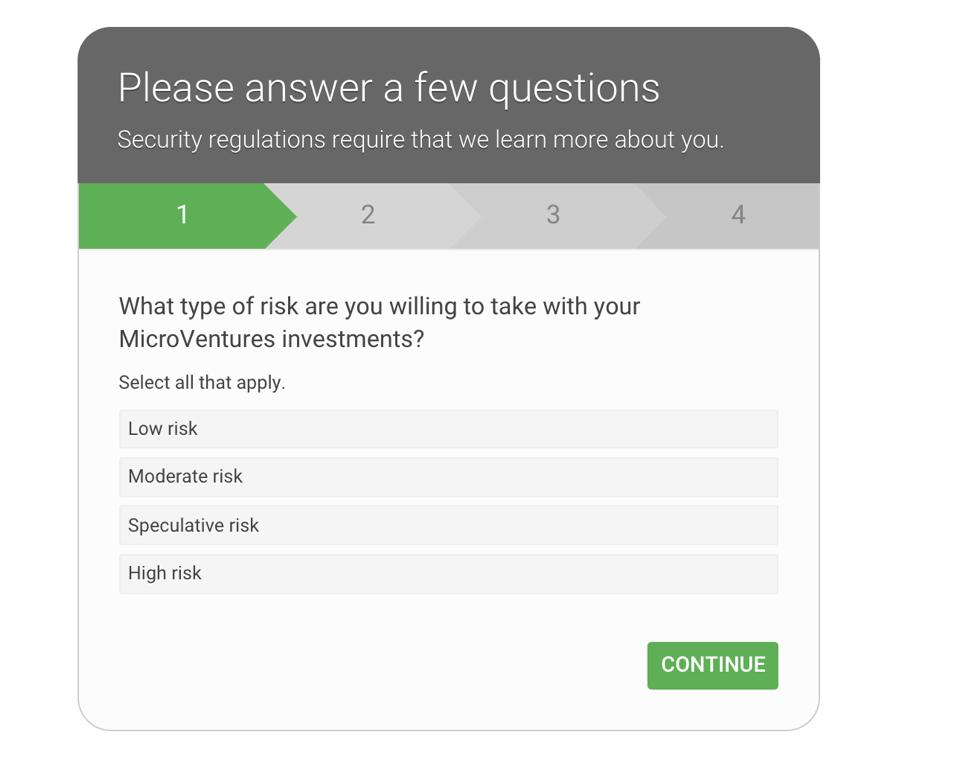 More regulatory questions. Don't worry… you're almost through them.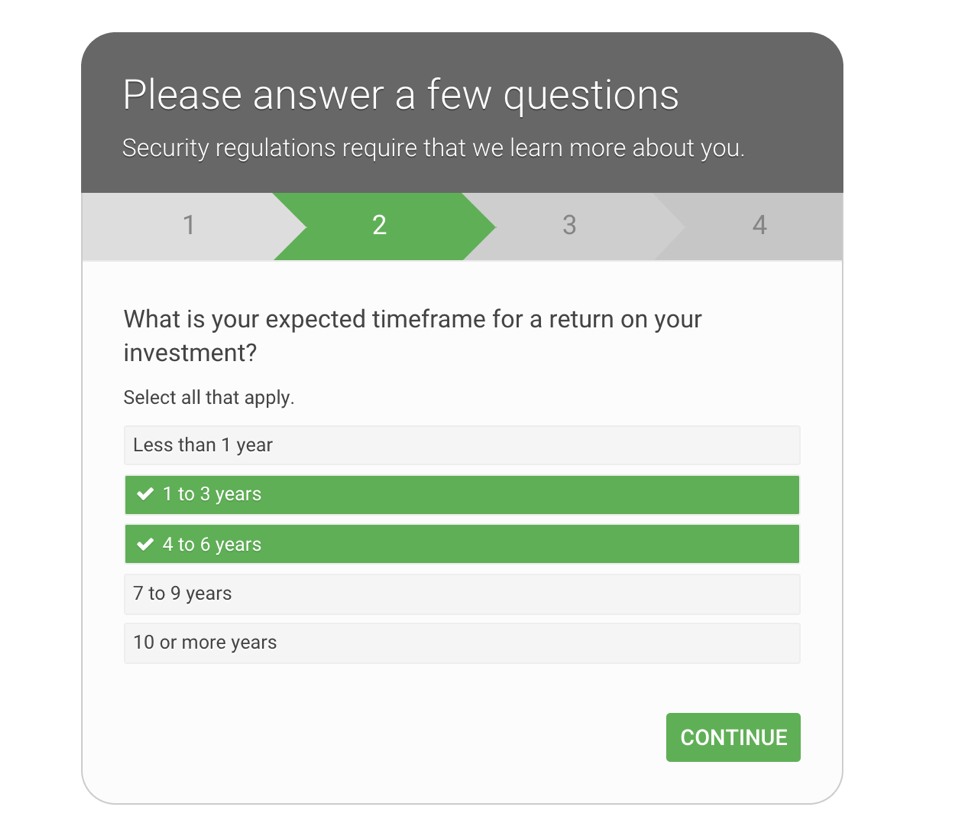 Just two more screens of this…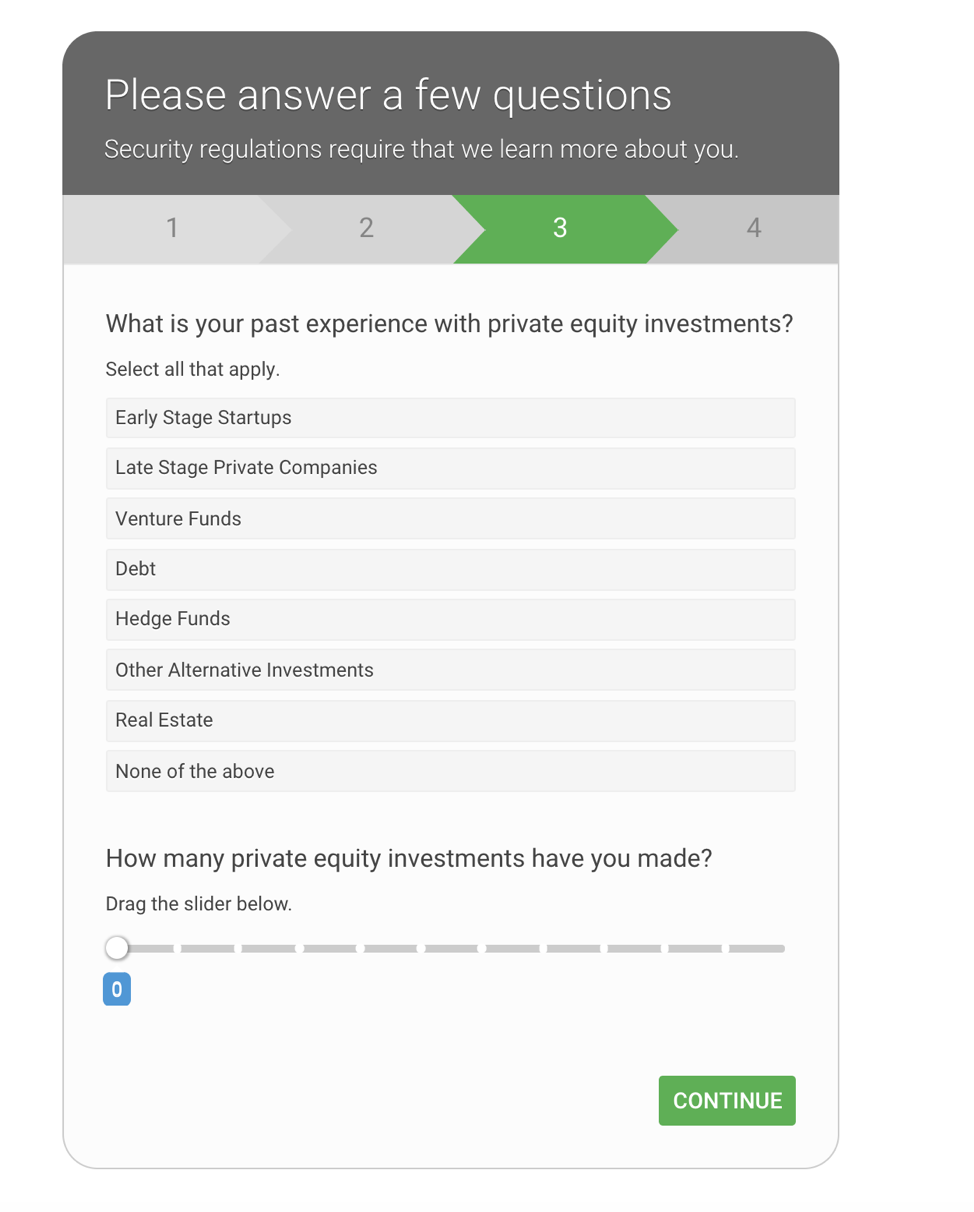 Okay. This is the last screen of regulatory questions. Almost done.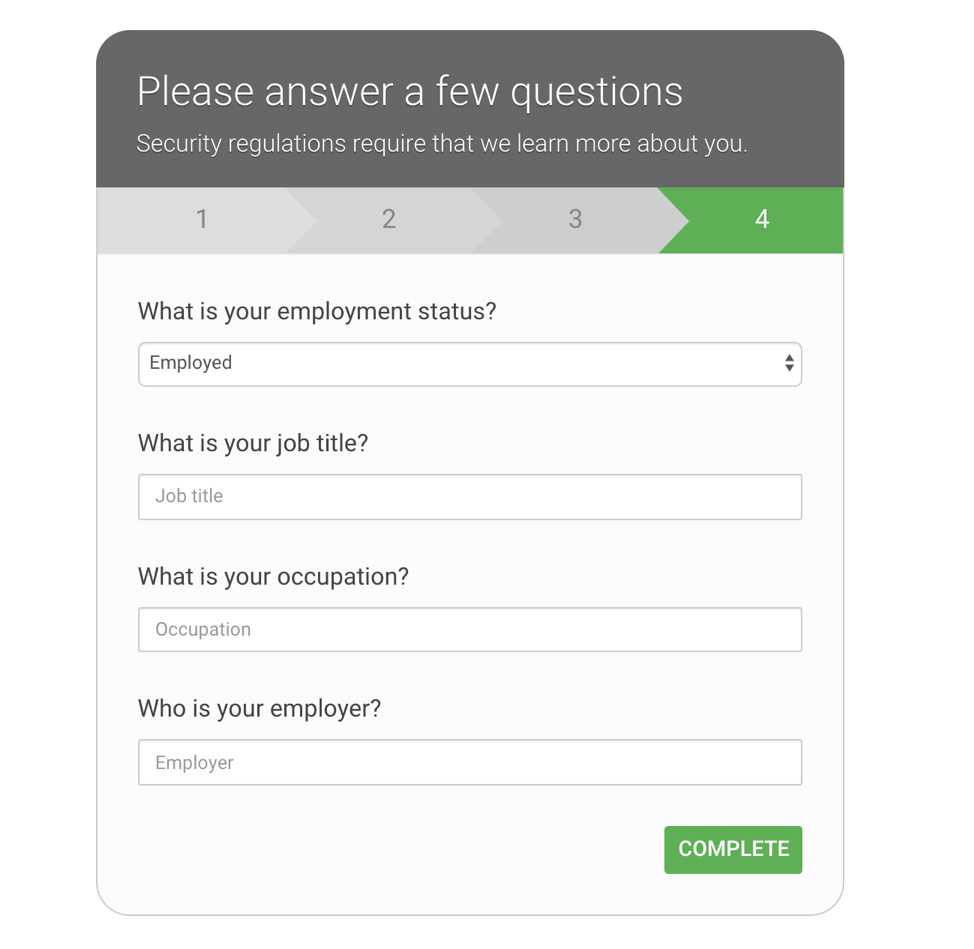 Now you have to indicate how much you want to invest. Remember, for the Pre-IPO Premier Fund, you have to invest at least $10,000.
Now MicroVentures needs to verify your identity.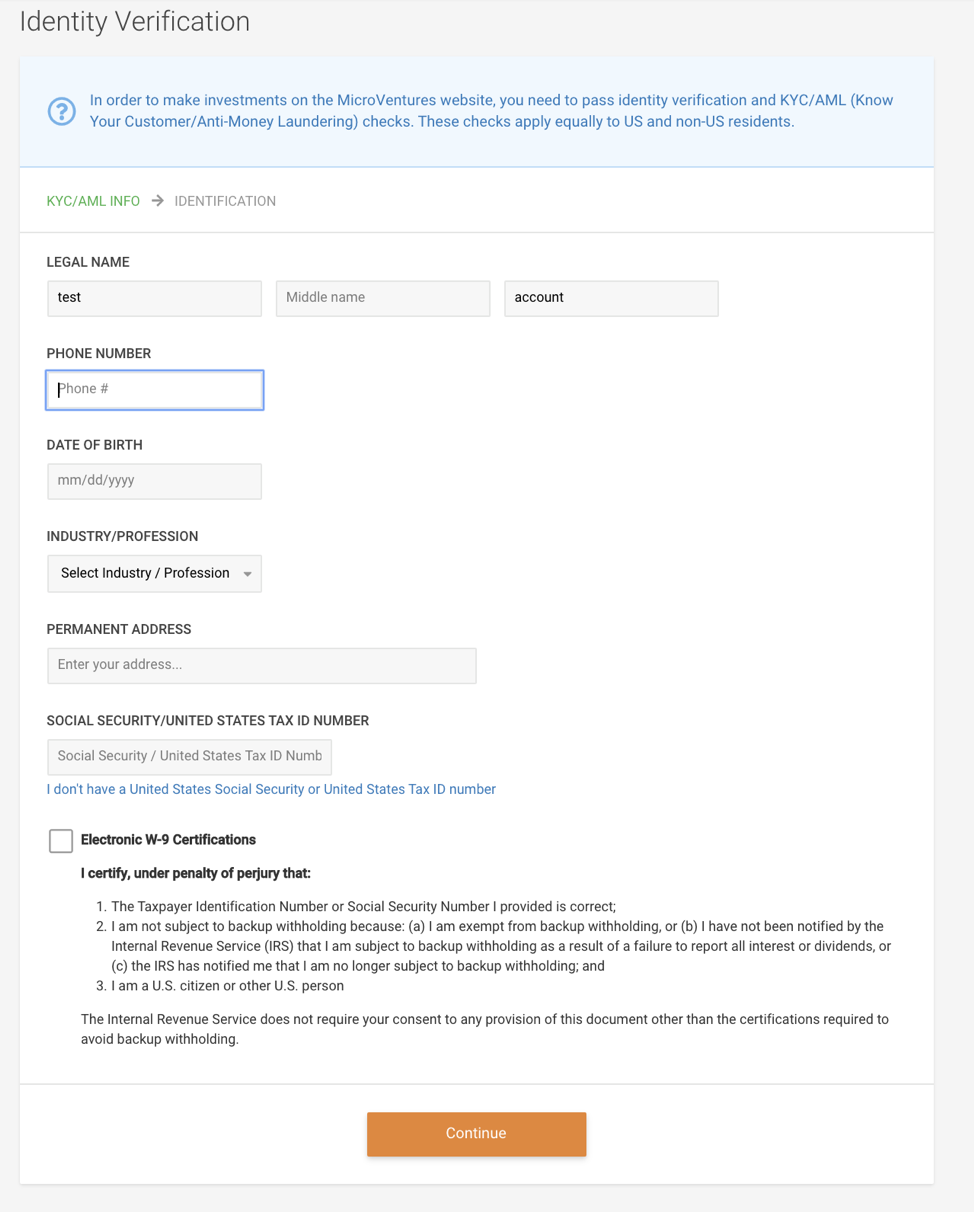 This is where you have to upload a driver's license or government-issued ID card.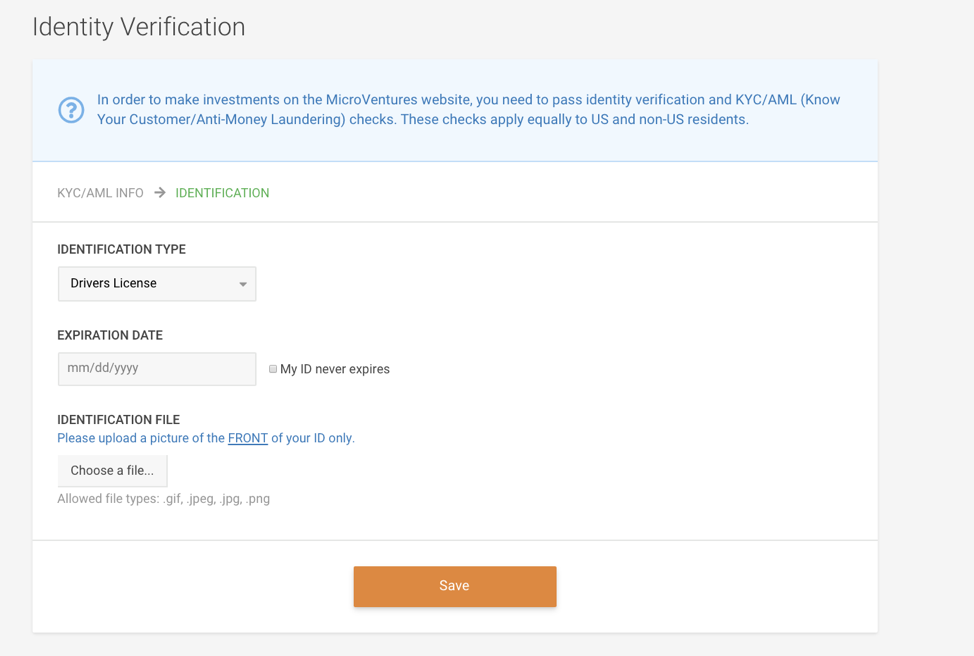 You're almost ready to invest! Pick who's going to make the investment (usually myself).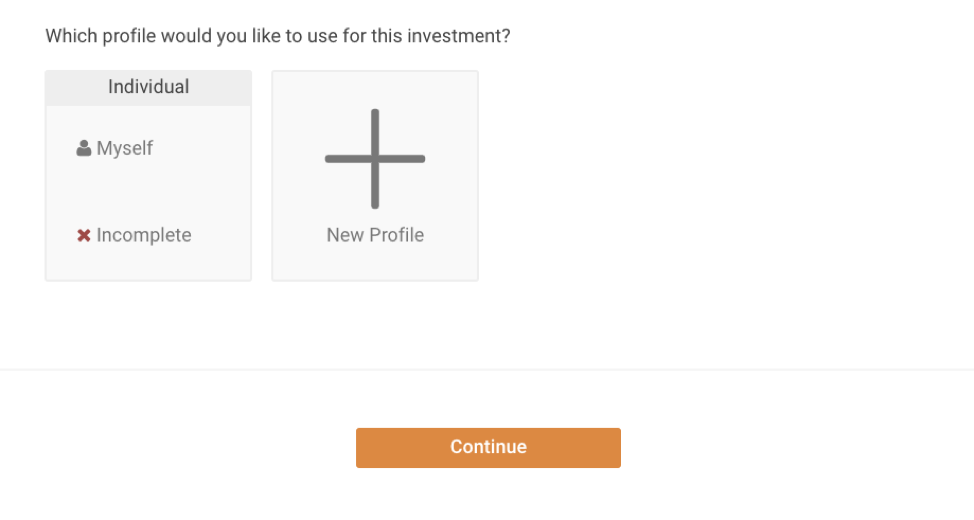 Now you have to fill in even more information about yourself.
Okay. Now that you've entered the information about yourself, MicroVentures has to verify that you're an accredited investor. That's what it's doing on this next screen. Just click the box that applies to you.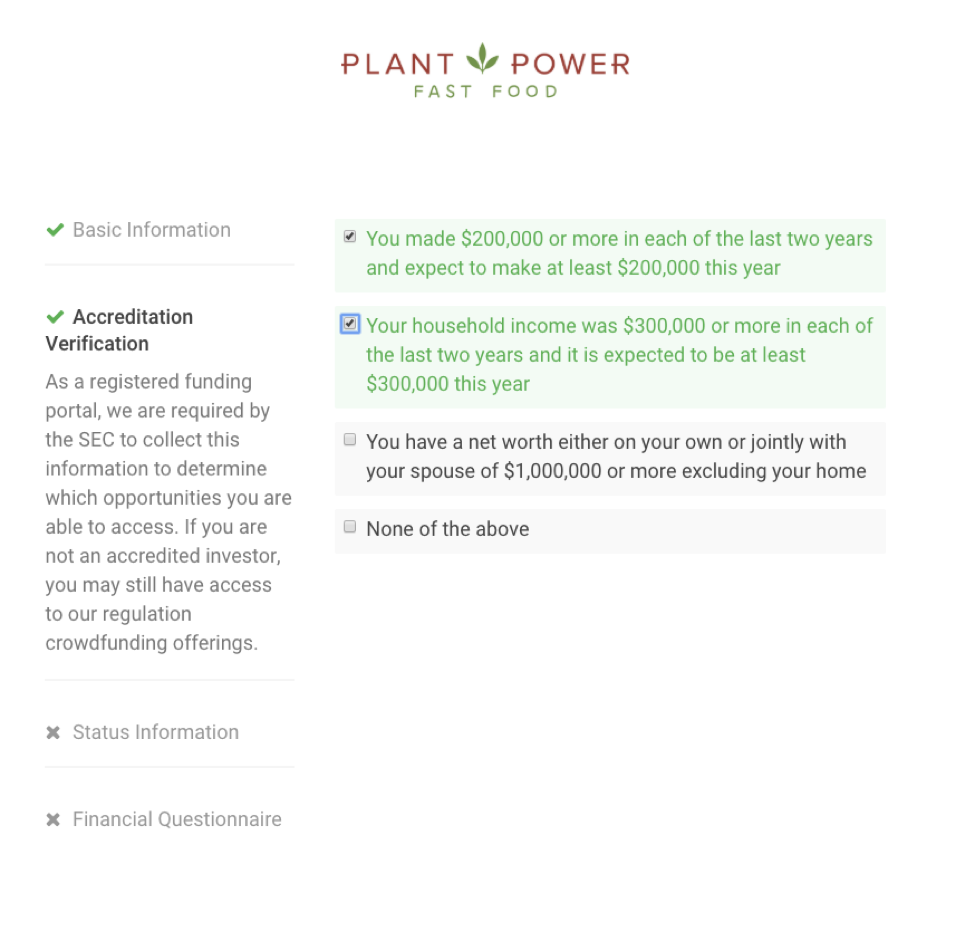 Yep. It has to verify your Social Security number now.
You're almost done filling out the information you need to invest. You won't need to do this part again. It really wants to just make sure you're an accredited investor.
Now you need to upload the paperwork that will prove you're an accredited investor.
Now you just need to put in your digital signature…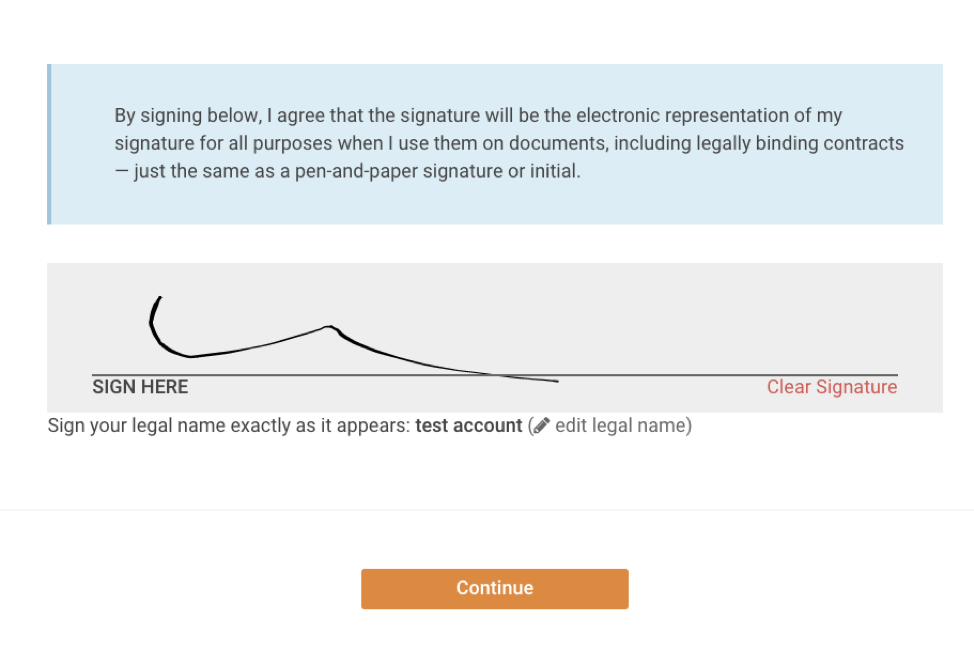 And then you need to fund your account. You can deposit money on MicroVentures through automated clearing house (checking accounts), credit cards or wire transfers.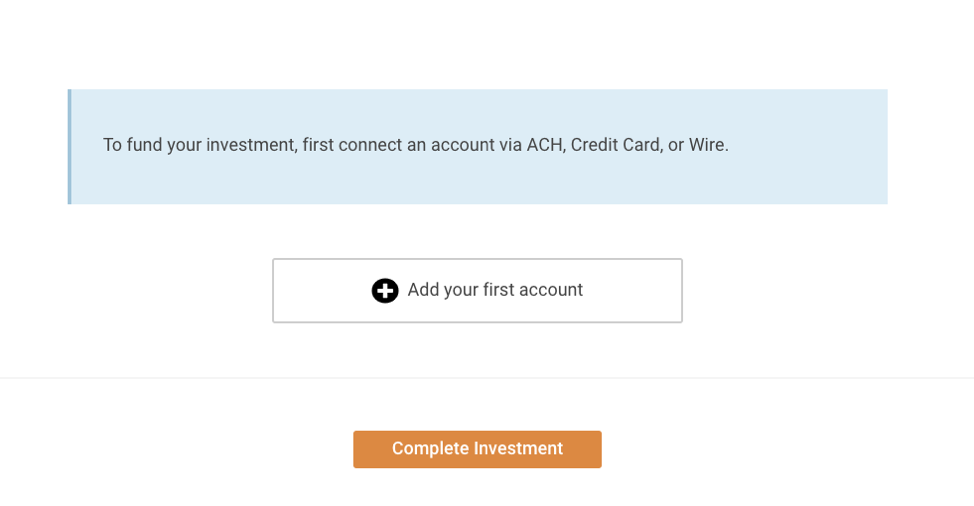 Once you've clicked the "Add your first account" button, you'll get this screen. Just choose how you want to transfer the money.
That's everything, now you're ready to invest!