Driverless cars are coming. Exciting? I guess. But that's not what captured my imagination growing up in the 1960s.

What excited me (and all of my friends) were FLYING CARS. Not because it was the transportation of choice for George and his family…

But because it was the subject of serious journalism. And, for a 12-year-old kid, it didn't get any more serious than the Weekly Reader. Most of the news I digested from the Weekly Reader is long forgotten. But through the decades, I've clung to the promise that airborne vehicles are right around the corner.

Speed, altitude, propulsion… they were just minor details that science would inevitably work out. If not in the 1970s, then surely by the 1980s.

Alas, it was not to be.

The closest I came to piloting a flying car was taking over the controls of a seaplane in the Gulf of Mexico. I was on a business trip. My client, a chemical company, wanted me to meet its customers on a cluster of oil rigs sitting 20 miles offshore. The company's salesmen were not only experts in the chemicals they supplied but also licensed pilots.

The pilot of the plane that was carrying us to our destination asked me if I had a license. I said no. He said, "That's okay. Do you want to fly the plane anyway?"

How could I say no to that?

With a lot of guidance, I managed to land the plane amazingly close to the rig we were visiting. It wasn't a flying car, but it was pretty damn close.
Flying Drone Taxis Set for Takeoff
I don't have to be satisfied with "close" anymore. Flying cars – or, as they're now called, passenger drones – are right around the corner. As in… NEXT YEAR! That is, if nothing bad happens.
Some bad things have already happened. The traffic up there is not as crowded as it is down here, but drones have already been involved in several accidents. So drone operators need to be extra cautious in testing and rolling out these babies.
But they're still coming. A half-dozen drones will be entering into commercial service over the next couple of years. These autonomous and semi-autonomous "robotaxis" can take off and land vertically from almost anywhere, giving people unprecedented mobility.
Let's take a look at a few of the models out there.
Workhorse's SureFly from the U.S. has the longest range and flying time. As a hybrid, it can cover 225 miles and last 2 1/2 hours in a single trip. Its arms fold in so it can fit into a garage. And it costs less than $200,000.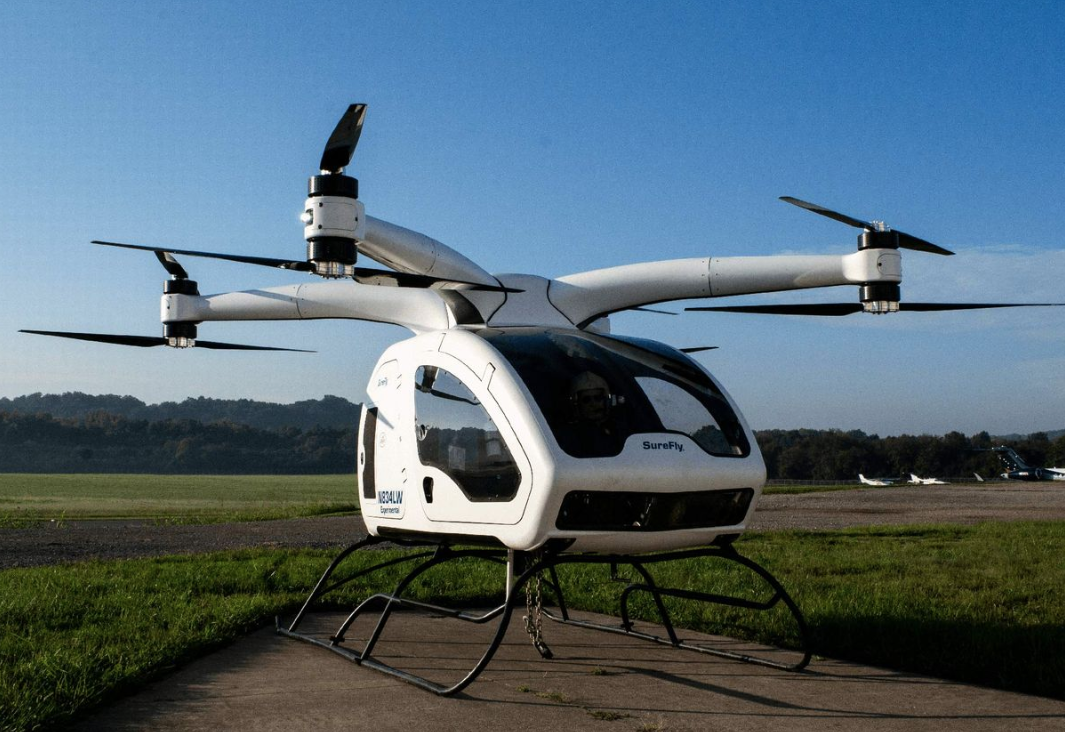 Workhorse's SureFly
Kitty Hawk's Cora is one of the faster passenger drones, with speeds of up to 110 mph. It has a range of 62 miles and is backed by Google co-founder and Alphabet CEO Larry Page.
Even faster is the Lilium Jet, with a range of 186 miles in just one hour. It can go from New York to Boston in a single flight and uses 90% less energy than helicopter-like drones. And a ride from Manhattan to airports in other parts of New York City would cost about $70 per passenger.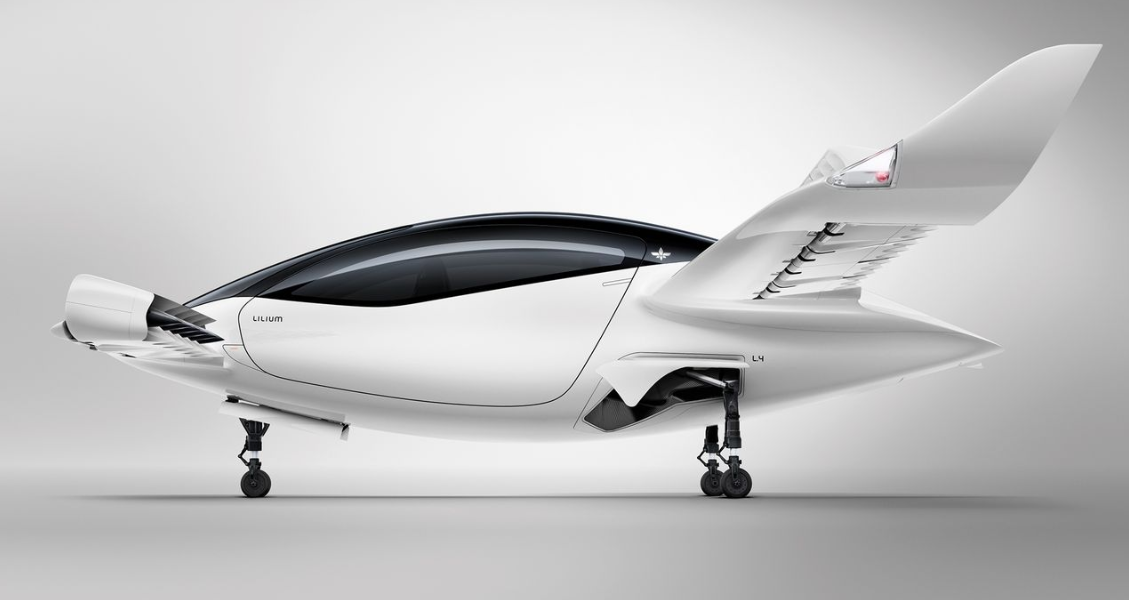 The Lilium Jet
Users and Makers
The first wave of customers for these drones will include emergency responders, air taxi services and tourist flight operators. After that, people will begin using them for intercity travel and commutes. I can also see the military making use of them, though unmanned drones will continue to be its drone of choice.
China won't dominate passenger drones like it does unmanned drones. Among the six passenger drones furthest along, just one comes from China. Germany has two. And the U.S. has three. But this is just the first generation of passenger drones. Other companies are sure to join the fray.
Legacy Players, Take Note
Trains and buses have withstood the introduction of planes, private jets and helicopters. So they should be able to withstand the introduction of passenger drones. But private jets will be most vulnerable to the competition. And black car and high-end van travel services for intercity and intracity transportation will see increased competition.
Looking ahead, I expect startups to begin running small fleets in the country's largest cities. And the ones that expand from local to multicity to nationwide will rise above the pack. Financing will be a key enabler. Companies that raise big money from the start will have a significant competitive advantage, which gives larger venture capital firms and global investors like SoftBank a lot of power in determining winners and losers.
As these drones become more widely used, a new market category will emerge with its own specialized needs. I suspect early investors will have the greatest opportunity to make indirect plays here in safety, compliance, insurance and drone-sharing schemes.
Driverless cars may end up having a greater short-term impact, but flying taxis will outlast them by a couple of centuries.
Good investing,
Andy Gordon
Co-Founder, Early Investing