New Recommendation: Pre-IPO Fund 3.0
Our first two pre-IPO funds couldn't have gone better.
And now, in light of the success of our first two funds, we're getting ready to launch Startup Investor's "Private Placement 3.0" pre-IPO fund.
As you might expect… we're not resting on our laurels.
With this new fund, we're looking to do even better.
We understand the bar has already been raised.
In September 2014, with the cooperation of our friends at MicroVentures, we offered our first pre-IPO opportunity to members of Startup Investor.
That pre-IPO fund exceeded our high expectations. It included up-and-coming companies that are now worth billions of dollars, including…
Instacart… now worth $2 billion
Lyft… now worth $5.5 billion
Spotify… now worth $8.5 billion
Dropbox… now worth $10 billion
And Pinterest… now worth $11 billion.
Now, 2 1/2 years later, the values of these investments are up sharply, and they're on track to deliver many times the money our members put in.
Thanks to the huge success of our first project, we launched our second pre-IPO startup fund in September 2016.
The second time around, we landed pre-IPO spots in several top private companies, including SoFi (Social Finance), now worth $4 billion, and Nextdoor, worth $1.1 billion.
The fund also bought shares of RealtyMogul, an online marketplace that connects investors with real estate properties. We were really pleased with this one.
We're quite familiar with RealtyMogul. I go on its site often to scan the latest listed properties, and every time I'm impressed with the quality of the deals it offers.
RealtyMogul says that it has grown from 10 to 80 employees in the past year, and that the marketplace has been used to fund 240 properties, adding up to more than $500 million in value. That's the kind of progress I'm happy to invest in.
And, to top it off, we snagged Snapchat, which had the biggest IPO of the year.
Snapchat launched with a valuation of $22.2 billion.
That's more than 50 times the value Amazon had when it went public.
But I believe that our next pre-IPO fund will surpass the results of our first two. And this feeling is just not "out of the blue."
Already, I've uncovered an investment opportunity that will allow you to get shares in a private pre-IPO fund that invests in the types of companies that one CEO says are "growing faster than any companies anywhere since the beginning of time."
Now, to be clear, we can't guarantee that every company will give you a huge profit.
But on IPO day, we can expect all the insiders with pre-IPO shares to get paid… and, undoubtedly, paid extremely well.
This is where timing comes in. Recent successes like Twilio, which has peaked at 177% since its IPO on June 23, 2016, have set the stage for an extended period of profitable exits for private investors.
I've seen it happen before in this market. A few successful exits can set off a cascade of IPOs and investor interest.
The great thing about investing in a pre-IPO company on the brink of going public?
You don't have to wait five to 10 years to cash out. You have a real shot at turning your shares into cash in the next 12 to 36 months.
Two years ago, when we launched our first pre-IPO fund, we knew we were onto something big.
Pre-IPO companies are unique. There's really nothing else like them in the investing world.
These companies are very close to going public. So the kind of liquidity event we hope for in all our startup investments – an IPO, preferably – is much more predictable for pre-IPO ones.
That's a huge benefit, in my book.
Another big plus is that these pre-IPO funds offer instant diversification because you'll be investing in seven to 10 different companies we plan to put into the fund.
Our two previous pre-IPO funds included extremely well-run and efficient startups with well-known brands and big upsides… and their prices left plenty of room for further increases… which was exactly how it played out.
For our third pre-IPO fund, we feel more confident than ever in our ability to assemble a high-quality, high-upside group of companies.
Besides the experience of having done it twice before, another big reason we're confident is that we've gotten to know our colleagues over at MicroVentures.
It's not that we didn't think highly of them when we did our first IPO fund together.
But now, more than two years later, we know they have access to some of the most successful and fast-growing later-stage startups out there. And we like the way they evaluate startups, which is no small thing.
Just as importantly, we have a great working relationship. As a matter of fact, just today I've sent MicroVentures CEO Bill Clark six emails – and he's sent me seven. He takes an average of about three minutes to respond to my emails, which easily beats my response time. (Nope, I'm not going to tell you what it is!)
So, as you can see, there were good reasons for our being "cautiously optimistic" then. And now we have good reason to be excited about this opportunity to give you another fund full of the best pre-IPO companies we can find.
The good news is there are more companies than ever remaining private for extended periods. I have to tell you… the number of outstanding mature startups to choose from has never been better.
So how do we choose our "best of breed" pre-IPO startups?
Well, from dozens upon dozens of companies, we develop a list of our top 15 choices.
Each must have the big profit potential we look for along with the requisite level of safety. What I mean is the company's economics have to make sense. For example, the cost of customer acquisition must be significantly lower than the lifetime value of a customer.
Now, we're not going to get into all the technical aspects of how we analyze them. Suffice it to say, it takes a lot of work.
But it pays off. As you know, our in-depth evaluation of the numbers behind growing businesses led us to put some amazing startups into our previous two funds.
And this new fund should do even better. So if you invested in either or both of our first two funds, good for you. You made a great decision and you get to do it again.
And if you didn't, here's another chance to get into a similar opportunity with what we believe will be an even higher upside.
We've already begun identifying our 15 outstanding candidates.
There's no guarantee we'll get them. But we did a pretty good job in our previous funds getting the startups we targeted.
So we're confident that our "Pre-IPO Fund 3.0" will also be a big winner for you.
While I can't divulge the names of the companies (as the SEC would have a problem with that), I can describe them to you. Some of the top-shelf startups we're looking at include…
A company 11 venture capital funds are fighting to invest in. It just doubled its revenue in a very short period.
A genome company that analyzes your genetic code and tells you what diseases you may be susceptible to. The company recently hit the 1 million mark for customers.
A fast-growing software company that has grown its customer base from 16,000 in 2014 to 2.7 million today.
A digital information company that's exploding in use. It already has 85 million users in 188 countries. And it just got a significant investment from both Dell and Intel.
The Deal
Again, it's very much like our first two pre-IPO funds.
You'll be buying into a basket of about seven to 10 startups. It's like a mutual fund of startups, which gives you instant diversification.
But this is no boring mutual fund with little upside potential. Rather, it's a grouping of the most promising companies that AREN'T available on the public markets.
I've made arrangements with MicroVentures to offer this fund – called EI Fund V LLC – exclusively to you, a subscriber of Startup Investor.
Bill, my partner over at MicroVentures, assures me that nobody else will be allowed to invest in this fund.
You'll be given an exclusive link identifying yourself as a subscriber of our Startup Investor service. And you can participate with as little as $10,000.
By the way, prior to working at MicroVentures, Bill helped manage a billion-dollar portfolio of small business accounts as a credit risk manager.
As I've said, I got to know Bill and the MicroVentures team while setting up our first exclusive fund. These guys know what they're doing.
For example, in the past, they were able to get pre-IPO shares in top companies like Facebook, Twitter and Yelp.
You can't ask for more than that.
There's no time to waste. Some of these companies are likely to IPO as early as six months out.
How to Invest
For starters, you need to contact MicroVentures by clicking here.
It will bring you to our landing page, where you'll see an orange "Sign up" box. It looks like this: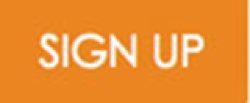 Go ahead and click on it.
Next, you'll see a short questionnaire under the heading "Sign Up as an Investor" where you'll put in your contact information.
At this point, you're making no commitment to join the fund or make an investment.
Your information will be conveyed to MicroVentures' investor relations associates so that when the company gets back to you, it will have some basic information about you.
Now click on the orange "Continue" box.
Next, you'll see some questions meant to ascertain whether you're an accredited investor. You have to qualify as an accredited investor to join the fund. That means having either…
A) An annual income of $200,000 or more for the last two years (or $300,000 when combined with your spouse)
B) A net worth of more than $1 million (not including your primary home).
Check one of the four boxes and click "Continue."
All you have to do now is put in your home country, state and the best phone number to reach you.
This page also lists these four documents…

I suggest you click on each one to read them all. I also suggest you print them out for future reference.
And, if you can, save them to your computer too.
When you're done, click the orange "Complete Registration" box.
Next you'll see questions on your annual expenses and income, net worth and education level. Answer these questions only if you wish to. They're optional.
Your information should enter into the MicroVentures system overnight. You'll be contacted the following day by one of MicroVentures' investor relations associates.
You'll also need at least $10,000 to invest.
Then, when you actually make your investment, you'll be required to provide some documentation regarding your wealth.
This could be in the form of tax documents, bank statements or paystubs.
I've also made it possible for you to participate with a simple letter from your broker or CPA indicating that you qualify.
After that, a live person will contact you to discuss all the details of your investment.
Then there will be a couple of forms to sign, which can easily be done online.
Once you complete all these steps, you can make your investment through the online website.
If and when an IPO event occurs, the appropriate funds will be distributed to you. However, you'll also have the option of staying invested via public shares for as long as you want.
And you'll be able to go to the website we've set up for your deal to track what's going on with the investments whenever you want.
This is a special opportunity. So I hope you take advantage of it.
Deal Summary
Minimum Investment: $10,000
Amount Being Raised: Open-ended
Number of Holdings: About seven to 10
Maximum Number of Investors in the Fund: 99
Liquidity: Cash-out opportunity only after a liquidity event like an IPO or buyout
Post-IPO Waiting Period: 180 days
Invest early and well,
Andy