Note: This recommendation was co-authored by KingsCrowd Investment Research Analyst Teddy Lyons. 
My colleague Teddy Lyons recently moved into a new apartment. Once he unpacked, he realized that there were a dozen additional items that he needed to order online.
One of those items was a shower curtain. When he received the package, it came in a massively oversized box. The shower curtain package was the size of a small book, and the cardboard box was the size of a television.  
Teddy told me he immediately thought to himself, what a waste of packaging.  
It just didn't make sense. He did further research on the company he ordered from and learned that it uses what is known as a 3PL company — a third-party logistics provider. 
3PLs are invisible to consumers because they operate behind the scenes. But they are the gears that keep online shopping running smoothly. When you order something online, 3PLs take care of picking the item off the shelf, packing it in a box, and shipping it to you. They offer a cost-effective way for small- and medium-sized businesses to outsource the packaging and shipping process.  
But they've got issues. 
The biggest one is running out of packaging. It can cause 3PLs to use oversized boxes (as Teddy experienced with his shower curtain). Or, even worse, it can cause orders to be delayed. 
Consumers aren't the only ones scratching their heads over this. It can also lead to businesses seeking out a new 3PL provider, costing thousands in lost revenue for these 3PLs. 
Now, you may be thinking there must be an automated process for ensuring that 3PLs don't run out of packaging. 
Well, you'd be wrong. 
Amazingly, warehouses are operating as if it's still the 1950s. A manager walks around the facility with a clipboard to count boxes. If the manager sees a shortage, they call up a packaging company to place an order. The manager then fills out a form and schedules a time for delivery. 
This process can take days to complete. Oh my.
Talk about inefficiency. 
Arka, the company I'm introducing to you today, is the first company to create a solution to automate the packaging reorder process for 3PLs.
Updating an Outdated Industry
When e-commerce brands are looking for a 3PL provider, they care about one thing: Can it package and ship their products to customers on time and without disruption?
The success of a 3PL depends on its ability to execute on the above. 
Arka's software-as-a-service (SaaS) solution integrates directly with 3PL providers' warehouse management systems. The software monitors the quantity of packaging for every item in the warehouse that goes into a box. Once the quantity falls below a certain threshold, Arka will automatically create a shipping notice and send it to a packaging supplier. From there, all schedules will be automatically synchronized so that the warehouse will be ready to receive the shipment. 
That's it.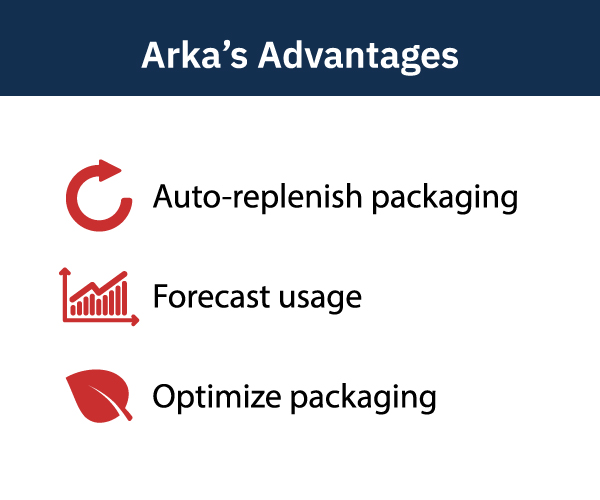 When I first learned about Arka, I couldn't stop thinking: "How on earth does this technology not already exist?"
Well, for one, the packaging industry is extremely outdated. 
The biggest provider of packaging materials in North America is Uline. It's been in the packaging and shipping business for more than 40 years. And it shows! It still sends physical catalogs to customers. The old ways of doing business in this industry have hung on for decades. Legacy brands have grown old and complacent with little incentive to innovate. 
This gives Arka a HUGE first mover advantage. Arka CEO Phillip Akhzar actually sat down with the folks at Oracle recently and asked them a simple question: "Does our technology exist anywhere in the market?" 
The answer was a resounding "no." 
Huge Revenue Implications
Now that we know Arka is the only player with this SaaS integration, let's look at unit economics. 
There are 20,000 3PL providers in the U.S. Arka's business model is $5,000 per seat per year (a seat gives you access to Arka's software) and a 15% cut of all packages sold. 
An average 3PL ships $25 million per year in packaging. That means that for every 3PL customer acquired, Arka's annual recurring revenue will increase by $3.9 million. 
The unit economics are staggering. 
Arka turns roughly half its gross merchandise value (GMV) into revenue. For 2023, Phillip is projecting $15 million in GMV from 3PLs, translating to $7.5 million in revenue. 
Arka's first big goal is to have 50 3PL warehouses as customers. That would translate to revenue of about $196 million (or $3.9 million per warehouse).  
But let's be far more conservative. The chart below shows the warehouse location count of Shopify, ShipBob, and ShipHero. These are companies that Arka is either already engaged with in some capacity or that have an affiliated advisor on its team.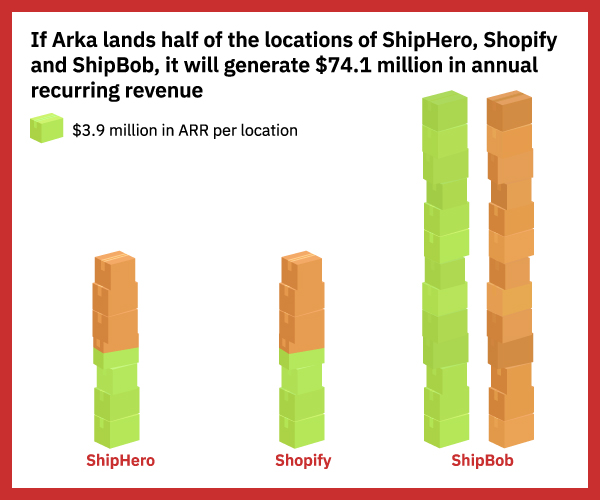 Using extremely conservative estimates (19 warehouses), Arka would hit more than $74 million in annual recurring revenue. At a 4x exit multiple, Arka could fetch an acquisition price of around $296 million. At its current $18 million valuation, investors would hit the 10x return threshold that we look for in startup investments (even if dilution is taken into account).

Sounds promising. But I hope you're not totally convinced. Because even conservative projections are still projections. We still need to ask: Can Arka get there? And how will it get there?
Enter Shopify.
Shopify is the largest e-commerce platform in the U.S. It offers a 3PL service called the Shopify Fulfillment Network. And it has 7 warehouses across the U.S. offering this service. 
Arka has already been approached by Shopify for its 3PL packaging needs. In fact, Arka has already completed a few small packaging projects for Shopify. 
Now, Arka is hoping to integrate its SaaS product into ALL of Shopify's fulfillment centers. If this happens, all bets are off. Other 3PLs will follow Shopify's lead, and Arka will see a huge influx in customers. These customers could include ShipBob, ShipMonk, and ShipHero, which collectively operate dozens of 3PL fulfillment centers nationwide. 
To be clear, integrating into all of Shopify's fulfillment centers is by no means a given. The companies still need to agree on pricing and finalize the partnership. But if it materializes, the topline revenue implications for Arka will be huge. 
I'm optimistic. Because aiding in this process is Arka's star-studded board of advisors. It includes previous executives from Shopify, Packlane, Shippo, ShipHero and Whiplash. These advisors provide Arka with key contacts to corral the big boys in the packaging space.
Phillip built the company's high-powered board of advisors as part of his grand plan of building a successful startup on a skeletal budget. (The skeletal budget changed recently, as Arka has raised more than $2 million so far and now has venture capital backing.) Phillip was an engineer at Boeing in 2011. A few years later, he started a packaging company called Pakible. When it began to go down the wrong path (according to Phillip), he did what a lot of founders do. He started a new company to fix the problem the right way. And Arka was born.
Phillip knew it made no sense to create software that could drive box purchases but that couldn't make the purchase orders themselves because it had no box suppliers to send them to. So Phillip brought dozens of packaging manufacturers into the fold. It was the final and most critical piece of the puzzle. Arka offers a true end-to-end solution for 3PLs that leaves nothing to chance. Surprisingly, no one else but Arka does this. 
Upside Is at Hand
The cost-benefit calculus for 3PL outfits is obvious. The rate and extent of adoption is a key variable for investors. It can make or break a company. In Arka's case, I'm confident it will help the company realize its upside in just a few years' time. Investors only consider it a risk now because Arka is in the very early stages of approaching its customers. And — let's face it — the future can sometimes be surprising. 
But if risk is heads, I'm betting the coin turns up tails. Upside is at hand. The magic number — 50 3PL warehouses — is simply not that far off. As already noted, Shopify (and other major customers) gives Arka a nice pathway to near-term success. But even if all those negotiations fail (they won't — Phillip says he is in the final stages of closing in on 35 3PLs), there are thousands more.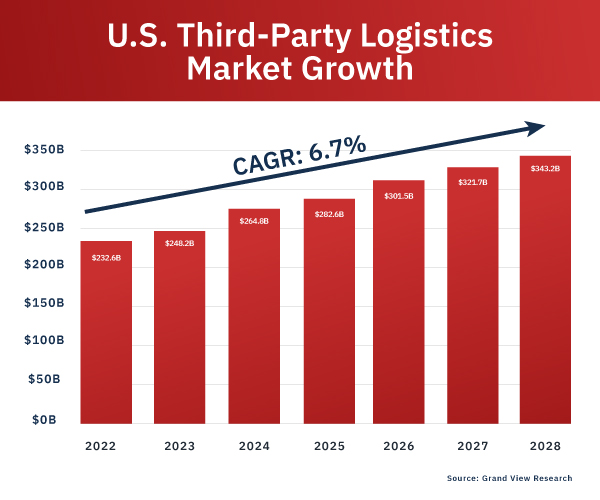 Let's not overthink this. The market is huge. Every product that's purchased online is packaged for delivery. And Arka is the only platform that can provide custom packaging at scale.
---
Deal Details
Startup: Arka
Security type: Crowd SAFE
Offering Maximum: $250,000
Valuation Cap: $18 million
Minimum investment: $100
Where to invest: Republic
Deadline: December 31, 2022
---
How to Invest
Arka is raising capital on Republic. To get started, visit the Arka raise page. Be sure to review the deal page and offering documents thoroughly before making an investment. When you're ready, click the blue "Invest in Arka" button. Enter in the amount you want to invest, starting as low as $100, and then move through the required steps. Make sure that your investment is confirmed, and then you're good to go.
Risk
Startup investing is inherently risky, and startup investors should expect to hold their investments without liquidity for five to 10 years. Never invest more money than you can afford to lose.