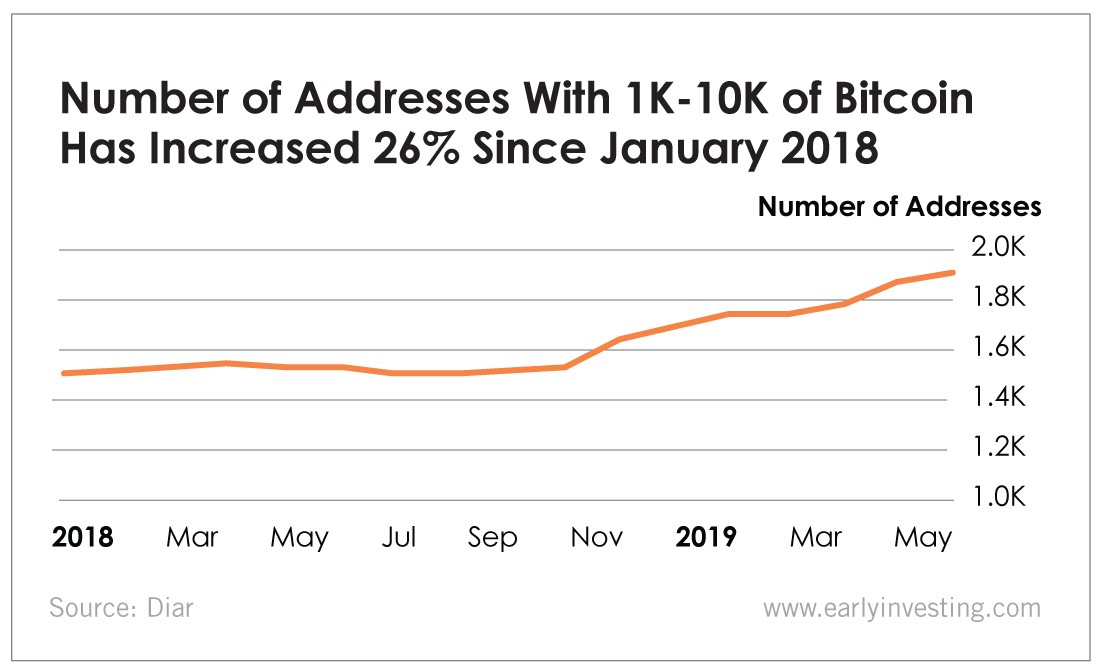 The number of institutional investors joining the crypto market continues to grow. The number of addresses holding between 1,000 and 10,000 bitcoin has increased by 26% since January 2018, according to crypto newsletter Diar.
This bracket, which Diar calls "firm size" addresses, has snatched up half of the new bitcoin supply mined since January 2018, despite the crypto bear market that persisted until recently. Firm size addresses also accumulated more than 100,000 bitcoin since January 2019 and more than 1.2 million bitcoin since December 2018.
This is yet more evidence to support our thesis that institutional investors will ramp up their involvement in the crypto markets and will be a major catalyst for crypto adoption and growth. Among financial firms, endowment funds and other institutions, the desire for crypto is spreading.
Fidelity, which recently learned that 72% of 400-plus institutional investors prefer to buy investment products that hold digital assets, is currently seeking more staff for its digital assets division. And, of 150 endowment funds surveyed by Global Custodian and The TRADE Crypto, 94% said they've invested in crypto initiatives in the past year.
If the largest asset managers in the U.S. moved even 1% of their assets into crypto, it would be more than double bitcoin's market cap. There's an enormous opportunity for crypto to run here.
This 26% increase is the beginning of institutional money flowing into crypto. The more institutions that invest, the more their competitors will want to join in. Eventually, no one will want to be left out of the market.
And that's good news for crypto.
Good investing,
Allison Brickell
Assistant Managing Editor, Early Investing