The new Early Investing website is now live! For the first time since 2013, we've updated our look. Our continuing goal is to make the Early Investing website as easy to use as possible so that you can quickly get the information you need to become a smarter investor in startups, cryptocurrencies and cannabis companies.
The New Homepage
The Early Investing homepage now features articles from all of our newsletters. If you want to find something we've published — especially recently — this is a great place to start.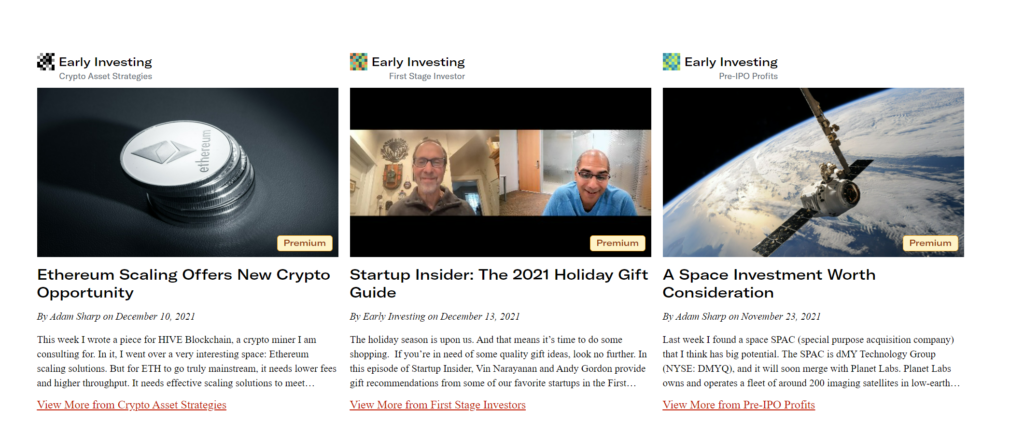 Early Investing articles will always be FREE to read. But if you want to read more than five in a month, you'll have to create a free account (only seems fair).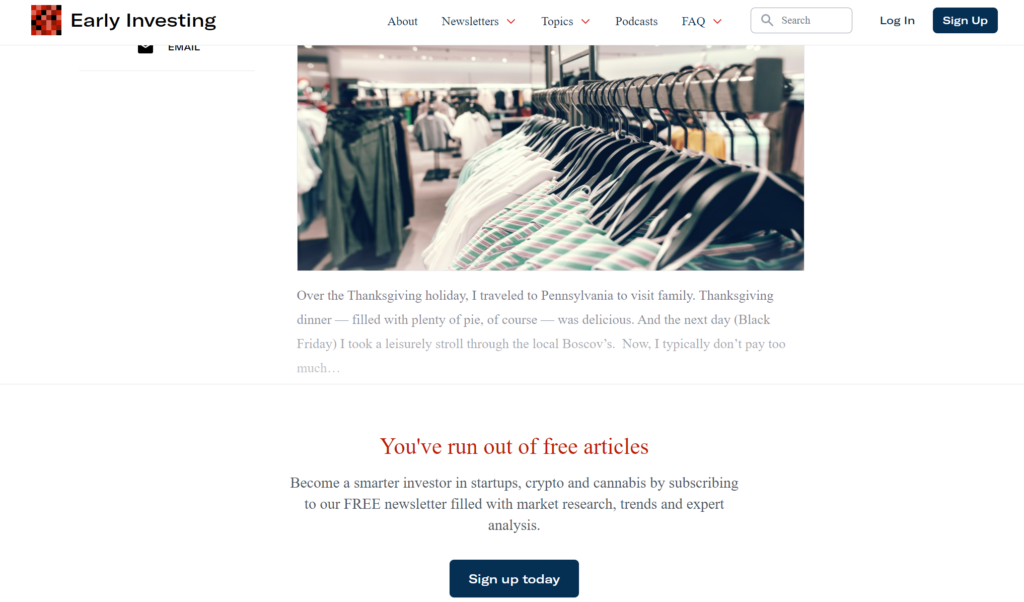 Our premium newsletters — First Stage Investor, Crypto Asset Strategies and Pre-IPO Profits — require paid subscriptions. So you'll be able to see a preview of those articles on the Early Investing homepage. But you won't be able to read them unless you're subscribed.
The Early Investing homepage also includes a live data feed tracking the top coins in the crypto markets as well as links to the most popular and most recent stories on the site.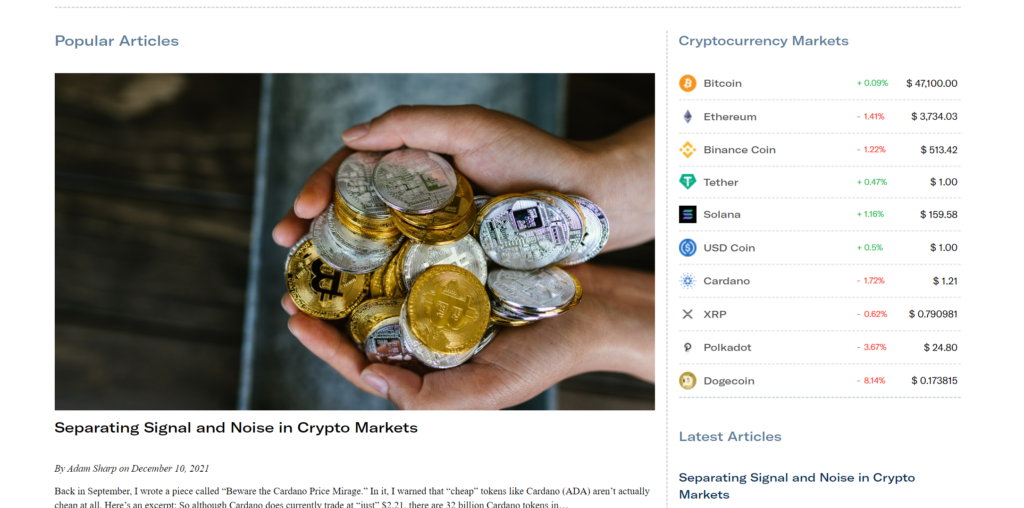 You can search for articles and podcasts directly from the homepage as well.
First Stage Investor
Each newsletter now has its own "homepage." The First Stage Investor homepage provides easy access to its startup, crypto and cannabis portfolios right in the navigation menu.

The First Stage Investor homepage also updates members on the latest activity in the crypto markets and has links to news, updates, analysis and podcasts about startup, cryptocurrency and cannabis investment opportunities.
Enhanced First Stage Investor Startup Portfolio
As part of this update, Early Investing is integrating KingsCrowd's data and analytics platform for startups into the site. We're now using KingsCrowd's portfolio management tool to track the First Stage Investor startup portfolio. The portfolio tool will show — among other things — all of the startup investment opportunities we've presented to our members, when they were presented and what their valuation (cap) was. You can sort the portfolio by investment date, valuation (cap), sector, investment platform and more.

And you can sign up to use the KingsCrowd portfolio tracking tool to organize and keep track of your own startup investments. It's free to use. And it's easily the best tool out there to stay on top of your startup investments.
Crypto Asset Strategies
The new Crypto Asset Strategies homepage is similar to the First Stage Investor homepage. It shows you the latest market activity for crypto's biggest coins. And it gives you easy access to the Crypto Asset Strategies portfolio.

Members can also access the latest market updates and podcasts on this page as well, along with detailed guides on how to invest in crypto.
Pre-IPO Profits
Much like the Crypto Asset Strategies and First Stage Investor homepages, the Pre-IPO Profits homepage makes it easy to access all the information you need to become a successful angel investor. The Angel Investing Bible and Angel Investing Master Class are just a click away in the navigation bar. And you can browse through the articles to read up on the latest trends and market analysis.

Enhanced Data in Article Pages
Throughout all of our newsletters, we will be integrating KingsCrowd's data on startups (where relevant) into our articles. That means every time someone on the Early Investing team mentions a startup or a company going public, we'll display some of KingsCrowd's data on that startup (if it's in the KingsCrowd database) within the article. And you can easily click over to KingsCrowd if you want even more data and information.
We're also adding in market data on each cryptocurrency we mention in an article. Between KingsCrowd's data on startups and the latest market and price information from CoinGecko, you'll have additional data points to help you on your investment journey.
We hope you enjoy the new Early Investing website as much as we do.